Unlike most sports, CrossFit does not favor specialists. Competitors square off in feats of strength, speed, agility, and stamina — some shrouded in secrecy until minutes before competition.
Athletes may be required to do "muscle-ups" (a combination pullup and dip) and burpees (drop, do a pushup, get up and jump), lift weights, climb ropes, scale obstacles, sprint, carry sandbags, swim or paddle.
"It's not just a specialist who's only good at weightlifting," Bergh said. "You're seeing a gold medalist in weightlifting also competing in sprinting and swimming."
On Sunday, work crews marked lanes and erected a two-story rig dubbed "Zeus" for ropes, rings, and bars.
Elite athletes who missed the cut for the five-day championship competition tested out equipment and ran through some of the secret exercises under the watch of CrossFit Games Director Dave Castro.
This will be the fourth CrossFit Games held in Madison since 2017. Last year's games were held — without spectators — at the original site in Aromas, California.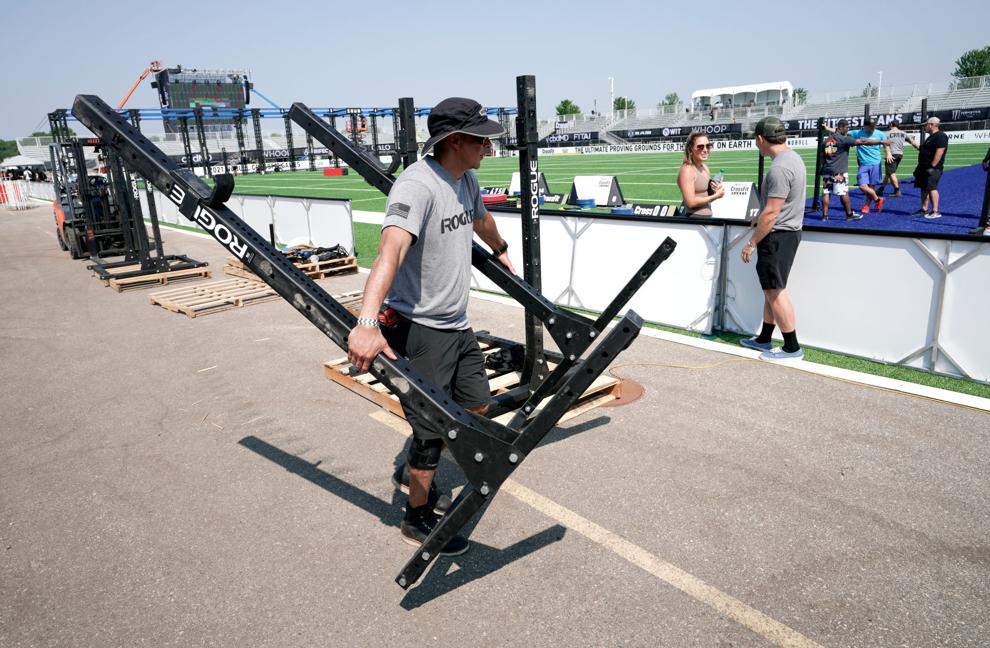 More than 55,000 people attended the 2019 CrossFit games, and Bergh expects more than 10,000 spectators will turn out each day for the six-day event, which features individual and team competitions as well as a new adaptive category.